<
Back
11.05.2023
United Fiber: The new company by United Group accelerates the construction and operation of Fiber Networks in Greece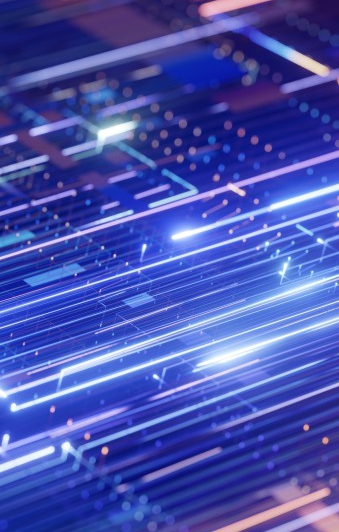 United Group and Nova, loyal to their commitment to drive the digital transformation of Greece, proudly introduce the new company United Fiber. United Fiber is tasked with the construction and operation of Fiber networks and combines the joint expertise of Hellenic Open Fiber and the vast know-how and innovative DNA of United Group, Southeast Europe's leading provider of telecommunications and media.
Tasked with the construction and fiber network operation, United Fiber accelerates the    implementation of the committed investment in building its own state-of-art and immense fiber optic network surpassing 22.000 km covering 1.6 million households in Greece by 2027.  In addition, United Fiber also acts as a responsible and credible wholesale provider to all service providers.
With an emphasis on technological advancement, innovation and best practices, United Fiber – that currently owns the largest fiber based Gbps broadband service capable network in Southeastern Europe – will allow access to high standards broadband quality services, 20-30 times faster than what the majority of users in Greece are enjoying today. United Fiber will unleash the potential of Greece by accelerating the digitalization of the society and boosting the competitiveness of the national economy.
With the continuous modernization and development of fixed telephony networks through United Fiber, Nova is now a large-scale services provider for millions of households and businesses in Greece, giving them access to the benefits of the rapidly evolving Gigabit society.